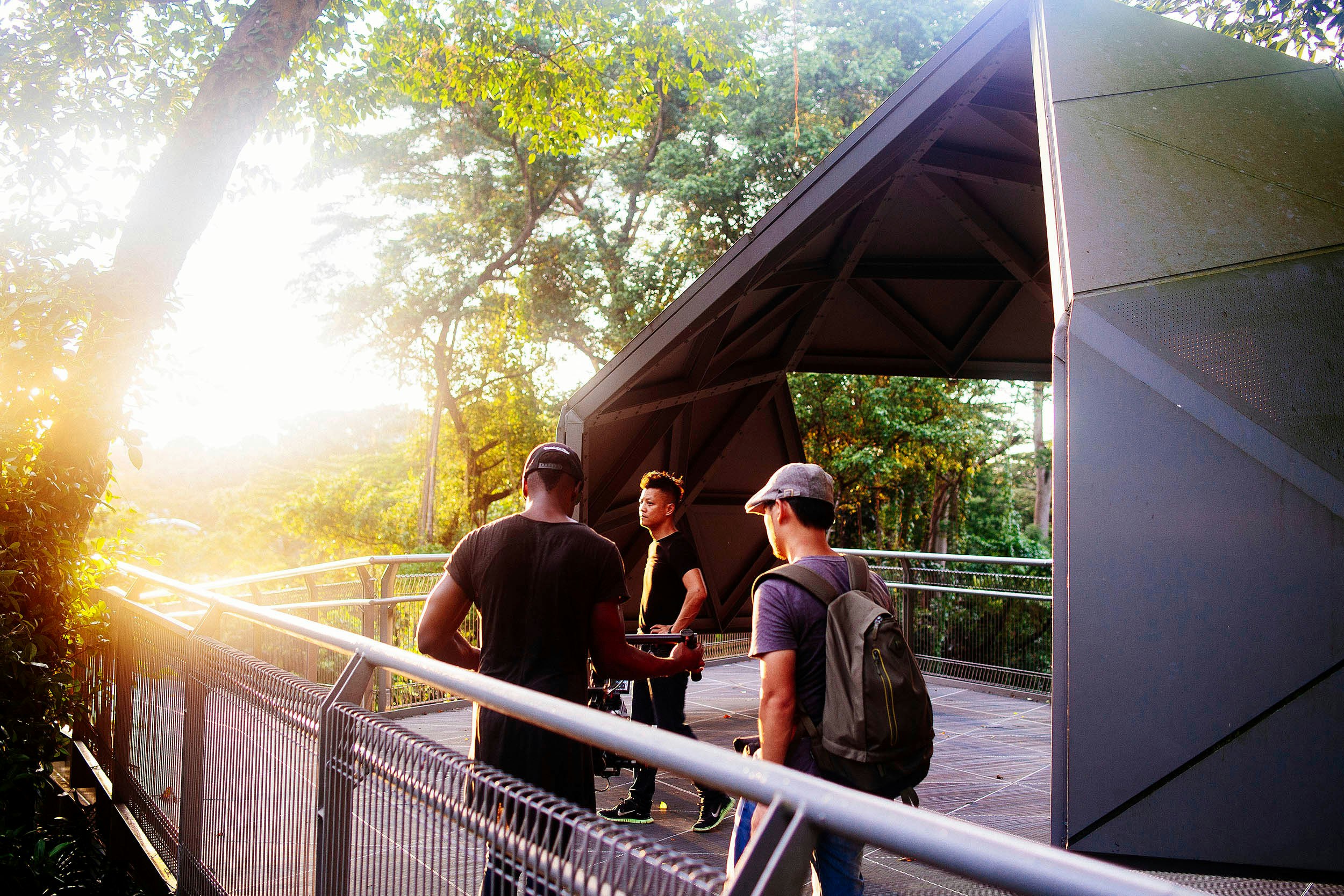 ABOUT

Dillon M. Banda is a film director and cinematographer who has most recently won the award for Best International Director at the 2020 Oregon Documentary Film Festival, with his short documentary film 'Ashima'. Dillon has also been shortlisted for 4 Berlin Commercial Awards and the Kinsale Shark Award for Best Cinematography with the same film, and previously won the award for Best Cinematography at the 2019 Oregon Documentary Film Festival with his short documentary film 'Belong'.

Born in Zambia, raised in Europe and currently living in Asia, Dillon brings a unique sensibility and heightened cultural sensitivity to his work. A love for analogue photography continues to hone his eye and inform the keen attention to cinematography and composition that typifies his films. His films also often blur the line between narrative and documentary, albeit with a consistently cinematic aesthetic.
Dillon studied music technology with digital arts at the University of Hull in Northern England, earning himself a B.A.(Hons).


AWARDS / NOMINATIONS / FESTIVALS
2021

Ciclope Africa Awards - Finalist - 'Ashima'

Kinsale Shark Awards - Shortlisted for Best Cinematography - 'Ashima'

Oregon Short Film Festival - Nominated for Best International Film - 'Ashima'

London's 3rd Papaya Rocks Film Festival - Official Selection - 'Belong'

2020

Oregon Documentary Film Festival - Winner of Best International Director - 'Ashima'

Berlin Commercial Awards - Shortlisted for the Cultural Impact, Cinematography, Unscripted and New Generation awards - 'Ashima'
Georgia Documentary Film Festival - Nominated for Best Cinematography and Best Documentary Film - 'Belong'
Summer in the South Film Festival - Nominated for Best Documentary - 'Spirit'

Georgia Shorts Film Festival - Nominated for Best International Film - 'Spirit'

Georgia Shorts Film Festival - Official Selection - 'Belong'
Buenos Aires International Documentary Film Festival (FIDBA) - Official Selection - 'Spirit'

Birmingham Southern College's Inaugural Hilltop Film Festival - Official Selection - 'Ashima'

Asian Film Festival, Los Angeles - Official Selection - 'Ashima'

2019

Oregon Documentary Film Festival - Winner of Best Cinematography - 'Belong'

Independent Horror Movie Awards - Winner of Best Cinematography and Best Music - 'Disinter'
Tokyo Genre Celebration Festival - Nominated for Best Cinematography and Best Horror Short - 'Disinter'
Sydney Lift-Off Film Festival - Official Selection - 'Disinter'

New York Cinematography Awards - Finalist - 'Disinter'

2018

FilmBath Festival - Official Selection - 'Spirit'

All Animals are Equal - Group Exhibition - 'Spirit'

Future Shorts Spring Season 2018 - Screening - 'Spirit'

For Lack of a Better World - Screening - 'Ghosts'

PRESS / INTERVIEWS

'Ashima', Daily Short Pick, Film Shortage, 28.10.2020

Comienza el FOCO EVOLUCIÓN, Revista Caligari, 02.09.2020

'Ashima' by Dillon M. Banda, Beyond the Short, 27.08.2020

'Ashima' by Dillon M. Banda, Booooooom, 24.08.2020

'Spirit', Our Favorite Documentary Short Picks of 2018, Film Shortage, 02.04.2019

How We Live Now, 'Belong', SoundChips, 22.03.2019

'Spirit' director Dillon M. Banda on his personal watershed moment and how it transpired into a wonderful onscreen outpour, Indie Shorts Mag, 08.10.2018
'Spirit', Review, Indie Shorts Mag, 23.07.2018
'Spirit', Daily Short Pick, Film Shortage, 07.07.2018
'Spirit', Directors Notes, 12.06.2018

'Spirit' by Dillon M. Banda, Booooooom, 06.06.2018

Dillon M. Banda embarks on an intimate journey of significant songs and past love in 'Ghosts', Directors Notes, 04.07.2017
How We Live Now, 'Ghosts', SoundChips, 01.06.2017


CLIENTS / COMMISSIONS
Dell

HTC

Mercedes Benz
Dynam Capital

Fashion TV

Indochine Media

The Robb Report

Barcode Magazine

Bellavita Luxury

Eurasia Concept

AA Corporation

Keppel Land

Cabrits Resort Kempinski
Sony Music Entertainment
European Chamber of Commerce


CONTACT